Mach Dir Gedanken über:

Blumen (Abstimmung auf allf. Farbkonzept)

Cremefarbe (Tortenmantel)

Semi-Naked-Look oder soll die Torte ganz mit Creme eingedeckt sein

Caketopper (personalisierter Schriftzug)
Wie soll die Torte schmecken?

Gibt es neben der Torte ein anderes Dessert? Wenn ja, welche Geschmäcker sind dadruch bereits abgedeckt?

Keine Ahnung, was gut ist? Probier es einfach aus mittels Test-Set von nicolebacht. Bei mehrstöckigen Torten sind mehrere Geschmacksrichtungen möglich.
Wie gross soll die Torte sein?
Die Tortenhöhe kann bei mehrstöckigen Torten variieren. So eignet sich auch eine mehrstöckige Torte für einen kleineren Anlass. Für die Mengenberechnung ist es wichtig zu wissen, ob neben der Torte noch ein anderes Dessert serviert wird oder nicht. Mengenangaben findest Du unter FAQ.
Torten für spezielleAnlässe
Planst Du ein Fest oder möchtest Du jemanden mit einer speziellen Torte überraschen? Damit nicolebacht Deine Torte kreieren kann, sind folgende Überlegungen notwendig:

FAQs
Safety
Is my bank Safe Deposit Box FDIC insured?
---
If you have a bank Safe Deposit Box, it is NOT insured - banks don't offer that and that's why we don't recommend using banks for your Safe Deposit Box needs. Guardian Vault has gone the extra mile for you by 1) paying a 3rd party to help us get accredited, and 2) as a result, we are able to, and have been approved to partner with SDBIC (Safe Deposit Box Insurance Company) to provide you with up to $500,000 in insurance for your valuables.
---
How does insurance help me?
---
Insurance helps you because no Safe Deposit Box is completely protected from theft, fi
re, flood or other loss or damage (although a Safe Deposit Box with Guardian Vault had to pass the standards of Global Risk Evaluations (GREvL) in order to be given the opportunity to be able to provide our customers with Insurance). We provide ALL customers of Guardian Vault with $5,000 of insurance coverage at no charge! Additional insurance is available for purchase for up to $500,000. This Insurance has been issued by one
of the top 10 largest insurance companies in the world: SDBIC (Safe Deposit Box Insurance Company). Click here to learn more about them. In fact, we were the first to pass these high standards in Washington State.
---
---
Privacy
Privacy is very important to me. Will anyone know I am a customer? By "anyone" I mean the government, my spouse, my bank, my attorney, the IRS, etc.?
---
Your privacy is very important to us. Our policy is that we do not disclose information about our customers including if they are customers of ours or not. We are also not required to report to any government agency that you have a Safe Deposit Box with us.
---
Do I need to be a permanent resident to open a Safe Deposit Box with Guardian Vault and what form of identification do I need to provide?
---
You do not need to be a permanent resident to open a Safe Deposit Box with Guardian Vault. We ask you to provide a name and contact information and a valid form of payment such as cash, check, credit/debit, bank issued money order, cashier's check, or a gift card that has been registered online.
---
Do you need any of my personal information like an SSN (Social Security Number)?
---
We do not and will never ask for your Social Security Number.
---
---
Access
I found it difficult to add my kids and my spouse to my box at the bank. Do you make it easier?
---
Yes, Primary Customers can add Secondary Customers and Beneficiaries to their Account with Guardian Vault without these people being present.
---
Since I get 2 keys, does this mean I can only have one other Secondary Customer on my Safe Deposit Box?
---
There is no limit to the number of Secondary Customers the Primary Customer may add to her/his Safe Deposit Box (this is great for Businesses with multiple Employees). However, Secondary Customers must have one of the two keys to access the contents in the box. The Staff at Guardian Vault cannot access any Safe Deposit Boxes on site as once the box is rented, the Primary Customer is given both existing keys.
---
At the bank I cannot remove someone from my box without them being present. Can I add and remove people from my Safety Deposit Box with Guardian Vault without being present?
---
Yes, the Primary Customer may remove a Secondary Customer or Beneficiary without that person being present.
---
What if I have an emergency and need to enter after hours? For example, if my Passport is in my Safe Deposit Box at Guardian Vault and I need to access it on a Sunday?
---
We offer 24/7 concierge service - if there is an emergency, we will let you in after hours. We ask that you text and then call the phone number. There is no charge for this service, we just ask that people limit this to emergencies only.
---
What happens if the power goes out at Guardian Vault? Can I still access my box?
---
Yes, a Guardian Staff Member will be able to let you into the vault manually in the event of a power outage. You will be responsible for bringing your Safe Deposit Box key.
---
What if there is a fire at Guardian Vault?
---
Our boxes are fire resistant and UL Listed (what does this mean in layman's t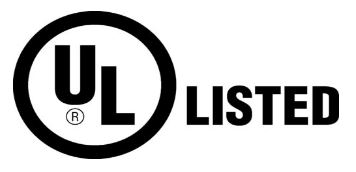 erms?).
Underwriters Laboratory (U.L) is a product safety testing and certification organization that develops standards for many products, materials, components, assemblies, tools and equipment. They also certify and test many types of safes to make sure they meet certain requirements for fire and theft. And Guardian Vault passes their standards.
---
Does your facility allow for wheelchair accessibility?
---
Yes, our facility is ADA accessible and has a wheelchair ramp in front of the building.
---
---
What To Store
What do you recommend that I store in a Safety Deposit Box at Guardian Vault?
---
Good candidates include originals of key documents, such as birth certificates, property deeds, car titles, U.S. Savings Bonds, family keepsakes, valuable collectibles, pictures or videos of your home's contents for insurance purposes, and negatives for irreplaceable photos, Bitcoin block chain addresses, your Will, Power of Attorney, etc.
Please Note: A home safe is not a true replacement for a Safe Deposit Box at Guardian Vault. Home safes are not as secure and protected as Safe Deposit Boxes at Guardian Vault. "Guardian Vault facilities are built to protect our client's valuables from every disaster one could imagine. This focus on protection and the addition of insurance for your valuables makes our vaults a much safer option than your home and leaves you better protected from theft, fire, flood, tornado, or any act of God," said Owner Brandon Sylvestal.
---
What kind of documents can I store at Guardian Vault?
---
Passports, Birth Certificates, Citizenship Paperwork, Financial Documents, Legal Documents, Marriage Certificates, Divorce Certificates, Passports, POA Paperwork, Property Deeds, Social Security Cards & Vehicle Title
---
What kind of valuables can I store at Guardian Vault?
---
Cash, Family Heirlooms, Gold and Silver, Photos, Rare Collectibles & Savings Bonds, Jewelry
---
What kind of firearms can I store at Guardian Vault?
---
Hand Guns and Pistols as long as they are in compliance with RCW 9.41. No ammunition permitted.
---
What else can I store at Guardian Vault?
---
Spare Keys, Hard Drives, Bitcoin Keys, Comic Books & Thumb Drives, Secret Stash
---
What items are prohibited from your safe deposit boxes?
---
Any intoxicating liquors, perishable items, narcotics or property of an explosive or offensive nature, or any property the possession of which is prohibited by local, state or federal law, or which is or may become a nuisance to Guardian Vault or any other tenant, or for any other purpose than the deposit of securities, documents, valuables and other like property.
---
Do you take an inventory of what I place in my safe deposit box and do you need said inventory to issue me insurance?
---
No, we do not ask what you are placing in your safe deposit box and we do not need to know your safe deposit box contents to issue you insurance up to $500,000.00.
---
---